Chris And Luke Downloads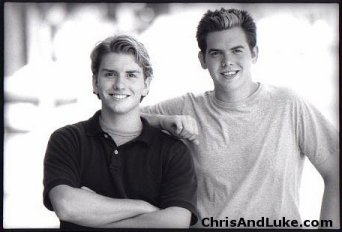 Screen Saver
Coming Soon

Autographed Picture
Coming soon. If interested in getting a personalized photo please email Chris and he can set this up. Chris@ChrisAndLuke.com

Opening Movie download
To download the Opening movie clip in AVI format please click here. The file is about 8MB so will take 5 - 40 minutes to download depending on your internet connection.

Voice and other movie clips
Coming Soon

Desktop Images
To Have this be your Desktop image please click on the photo below, a new window with a full screen image will appear and then right click and go to set as background.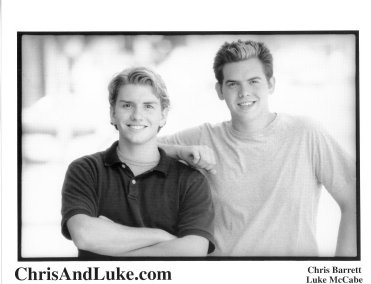 AIM Buddy Icons
Right Click and Save and then load in AIM.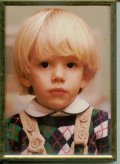 MP3s
Coming Soon

Pictures

Chris and Luke